Tom White just released his new book!
Tom White's new book about his memories of the Vietnam War on the DMZ with Army and Marine life in a dangerous war zone.
In 1966, Thomas White was a nineteen-year-old surfer living an idyllic life in Marin County, CA. His sheltered world was shattered when he was drafted into the U.S. Army. At the moment the Vietnam War was ramping up, he found himself on the front lines.
Tom arrived in Da Nang with the 8th Battalion, 4th Artillery, to begin a fourteen-month tour of duty. The journey took him to the DMZ, the border separating North and South Vietnam, and the scene of some of the heaviest fighting in the war.
In addition to searing memories, Tom returned from Vietnam with a portfolio of candid photographs that bear witness to his life-changing experience.
In this memorable first book, Tom shares insights about relationships formed, experiences encountered, and the horror of war during this brief moment in a historic time. His words and pictures illuminate a historic tale and the transformation of a soldier by chance.
Reviews:
Hello Tom,
Bravo! My best friend in high school (class of '67) joined the Marines right after graduating and did his tour in Vietnam.  When he returned he had little to say about it, and I could tell that he felt it was too daunting a task to convey the experience, that you really had to be there to "get it."
Soldier By Chance took me there.
From Oklahoma to Bastogne to Dong Ha, every road Charlie Battery took you down until you returned, forever changed and a bit of a stranger, back to San Francisco.  Your narrative was unsparing, from serene beauty to the grim ugliness of war, from the warmth of Vietnamese families to the ever present knowledge that others wanted you dead.
Dust, mud, baking sun, pouring rain, living underground, behind and beneath sandbags.  Sleeping with  your boots on.  Every picture, more dust, more mud.  Goddamn!
It is said that the mark of a really good travel book is that the
reader will learn as much about the author as the places visited.
Again, so true.  Your ability to make friends and get along with quite a cast of characters is shown time and again.  You never lose sight of who you are, not exactly the "flower man" but close enough.  Even Shakespeare went along, his words having new punch and power in the context of the book.  Your angst regarding war, especially this war in Vietnam was heartfelt and wrenching.
Writers write, and that's exactly what you did.  I hope the huge
amount of effort it took to produce this book brought you some clarity and closure to an extraordinary chapter of your life.
Well done!  Thanks you for sharing this journey.
—-Stan Emmons
A response to Thomas White's Soldier by Chance: Memories of Vietnam.
Thomas White has written an important book — personally important as any I've read in a long time. Soldier By Chance is a gift of insight and perspective to those of us who never came to grips with the confusion and randomness of war.  Tom tells a personal story; his family story, carefully with poignant details.  Fifty years after the attacks on his senses he skillfully describes the squalor and fear, then captures the dynamics of his young comrades and his elation at the natural beauty of his surroundings. Fifty years after his homecoming he hands me this book to remind me of my/our high school friends and team mates who were cast into the storm with so little preparation.
– Mark Stoltenberg
Just before I shipped out to Vietnam as a Marine, an old family friend took me aside said, "War will probably be the greatest experience of your life, if it doesn't get you killed." I was angry and shocked at his seemingly flippant comment, but over the past 50 years I've thought many times about the meaning of those words.
Tom White's Vietnam story will help readers understand the meaning and truth behind the man's prophetic comment about war.
I strongly encourage anyone who served in Vietnam, or lost a friend or family member to war, to read this book. The truth of war is in these pages. Tom's humble words are simple, but also profound and poetic. The book is written from the heart and will touch your soul.
Captain Ted Bravos
United States Marine Corps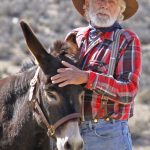 THOMAS WHITE
Thomas White was born in 1946 and grew up in Marin County, just north of San Francisco. After two years of college, he was drafted in 1966 and sent to Vietnam. Somewhat disillusioned after returning home from the war, he let go of his dream of becoming an art teacher and built houses as a carpenter.
After working in the Bay Area for six years, Tom bought two hundred acres of remote and undeveloped land in the rugged foothills of the Sierra Nevada. Over the next forty years, Lightning Ridge Ranch slowly became a real one, with a house, barns, horses, and goats. His handcrafted home on the high ridge offered commanding views of rolling hills, perennial creeks, and distant mountains. His Gold Country landscape was wrapped in lush stands of pine and oak. While working the Ranch, he also established himself as an artist, actor, and woodworker.
In 1993, the Old Gulch Fire burned for five days and reached the edge of Tom's property. In 2015, the Butte Fire roared onto the Ranch taking more than 150 acres. His herd of goats had kept the brush down and saved his house and barns. In 2016, he sold the land he loved and moved to the Gold Rush town of Murphys, California.
Tom's Lightning Ridge Ranch had been reduced to a charred wasteland, bringing back haunting memories of Vietnam.
Some memories never fade.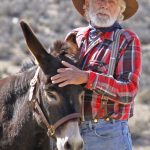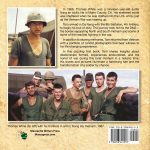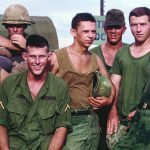 Photography restoration and preservation by David Vassar: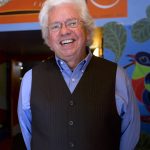 Book Design and Photo Restoration

David

 

Vassar

 is an Oscar® nominated and Emmy Award® winning filmmaker who has enjoyed decades of experience as a successful writer, director, and producer.

In 2010, 

David

and his wife, Sally Kaplan, moved to Calaveras County. They have spent the last ten years continuing their work in film and television as well as writing fiction and non-fiction. Although

David

is an avid photographer,

Soldier By Chance

is the first book

David

 has designed. He looks forward to continuing his work in what for him represents an exciting new chapter.
Book Editor: Monika Rose, Manzanita Writers Press