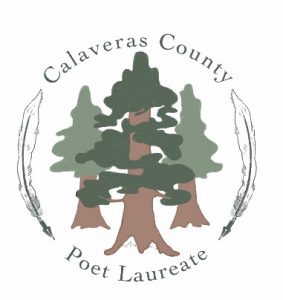 Welcome to the Calaveras County Poetry Blog
Stay tuned for poetry posts, sharing of poetry craft, and more!
Linda Toren is the current 2022-2024 Calaveras Poet Laureate!
Here are a few things she has been cooking up in the poetry stew for Calaveras County!
Events by Linda Toren – Calaveras County Poet Laureate 2022-2024
Poet Laureate engagements in 2022 – 2023:
Zoom Poetry once a month with Manzanita Writers Press Ning – every 4th Monday at 6:30 pm on Zoom – contact lintoren@gmail.com for the link
Memoir Zooms with Linda Toren – every 2nd Monday at 6:30 pm – contact lintoren@gmail.com for the link
Linda Toren, Director of Voices of Wisdom – Free writing classes — facilitated coach training, teaching sessions, and free writing sessions for seniors 50-plus in live workshops and hybrid Zoom sessions, coordinating the program where seniors write prose and narrative poetry in this group. Journaling and writing exercises are a substantial part of the program. An ongoing program in its 7th year, Voices of Wisdom has been a valuable community benefit. Linda has been Director since January 2020.
Linda Toren has a poetry program on KQBM, 90.7 FM, on 2nd and 4th Wednesdays at 3 pm. In its fourth year! 
Poetry for the Calaveras Enterprise – Linda shares poetry from poets in her once-a-month column 
Poetry teaching in the schools – Amador and Calaveras
Celtic Fair booth– March 18th (Calaveras County Fair Grounds)
Crafty Chicks Show booth with Manzanita – April 15th (Calaveras County Fairgrounds) – Pocket poems and passing out literature for the Community Poem Project
Earth Day April 22 (Utica Park) – Community poem project handouts and pocket poems at the booth
Murphys Library (April 25th)- presented with other writers for the community and talked about the importance of poetry in our community – read from her new book
Ragin' Cajun April 29 Manzanita table ( San Andreas) – community sharing of poetry projects in the works
Presentation to Calaveras BOS  May 9th (San Andreas)
April 2023 Sharing Poet in the Pocket at various venues
May 10, 2023 Presentation of West Point School Poetry book (an annual event supported by workshops 2022-2023) – 100 poems by Calaveras school children compiled and published in a book — facilitated by the Poet Laureate
June 2023 Poetry presentations to local community groups (rotary, etc.)
July 15, 2023 – Poetry and Journaling at Big Trees State Park event – Facilitator/Coordinator and Presenter
For tickets, go to manzapress.com/store
Archives 2020-2022
Linda Toren has a poetry program on KQBM, 90.7 FM, on 2nd and 4th Wednesdays at 3 pm. This week's guest is the new Calaveras County Poet Laureate, Conrad Levasseur, interviewed by Linda.  Have a listen! Find out more about our new poet laureate and listen to some of his poems read aloud.
Conrad Levasseur was interviewed live Wednesday, July 29, at 3 pm,  on Linda Toren's Poetry radio program, which can be live streamed at KQBM.org (click on Listen) 2nd and 4th Wednesdays of the month from 3:00-4:30 pm. The program can be picked up on the radio in Calaveras County, at 90.7 FM, or streamed from your tablet or phone or computer. Previous programs can be found at archive.org. Search Way With Words Linda Toren. 
Enjoy this article by the Ledger Dispatch about Conrad Levasseur.