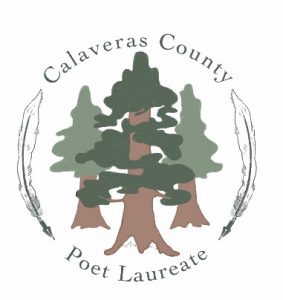 Welcome to the Calaveras County Poetry Blog
Stay tuned for poetry posts, sharing of poetry craft, and more!
Linda Toren has a poetry program on KQBM, 90.7 FM, on 2nd and 4th Wednesdays at 3 pm. This week's guest is the new Calaveras County Poet Laureate, Conrad Levasseur, interviewed by Linda.  Have a listen! Find out more about our new poet laureate and listen to some of his poems read aloud.
Conrad Levasseur was interviewed live Wednesday, July 29, at 3 pm,  on Linda Toren's Poetry radio program, which can be live streamed at KQBM.org (click on Listen) 2nd and 4th Wednesdays of the month from 3:00-4:30 pm. The program can be picked up on the radio in Calaveras County, at 90.7 FM, or streamed from your tablet or phone or computer. Previous programs can be found at archive.org. Search Way With Words Linda Toren. 
Enjoy this article by the Ledger Dispatch about Conrad Levasseur.