Welcome to
Manzanita Writers Press!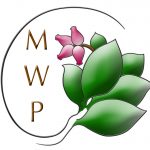 A literary and arts support center for writers, artists, historians and the public
Manzanita Writers Press is a 501(c)3 literary publisher and nonprofit arts organization located at 325 Lewis Avenue  for meetings, writers support, Voices of Wisdom free writing classes for seniors, writing classes and workshops for the general public, and more, scheduled  by appointment and for Zoom sessions since we can't meet quite yet due to Covid restrictions.
We bring writers, readers, and artists together through workshops, anthologies, book publishing, classes, lectures, and events in the Mother Lode region of California. Our location in the scenic and rural Sierra Nevada foothills of Calaveras County is inspirational to the many writers who reside here and in the surrounding rural counties.
Manzanita Writers Press has published over 35 books, with several more in the works for 2022 and 2023. We host author readings, workshops, events, publish books, and promote the literary and visual arts in Calaveras, Amador, and Tuolumne counties, as well as network with writers from nearby counties.
We will also co-direct with Antoinette May in presenting the Gold Rush Writers Conference in Mokelumne Hill, Oct. 7-9, 2022. Usually the conference is the first weekend in May every year. Due to the last two years with Covid restrictions,, the conference will be held in October. The first weekend of May in 2023, we hope the conference will be held at its normal time frame.
Manzanita publishes works by regional writers and those with a connection to the Mother Lode and Sierra, but we are not limited in that scope. MWP also prints a series of literary community anthologies that represent writers representing this region. The Voices of Wisdom Anthologies reflect the senior memoir writing project, collecting the stories of the elders and archiving and sharing them. Over 50 writers and artists participate in publishing, coming from work that has been written the prior year.
One anthology, Out of the Fire, reflects poignant and inspirational writing and photography based on the 2015 Butte Fire, which began a run of several destructive fires in California.
Office Location by appointment only:
325 Lewis Avenue, San Andreas, CA 95249 – mailing PO Box 215, San Andreas, CA 95249
Business phone: 209-728-6117
Email: manzanitawp@gmail.com
Web: manzapress.com and manzanitaartsemporium.com
See our Facebook and Instagram pages for Manzanita Writers Press and Manzanita Arts Emporium!
Special thanks to our major program sponsor of the Manzanita Arts Emporium and Manzanita Writers Press for their dedication to the arts in Angels Camp and Calaveras County:
Signal Service
Angels Camp, California

And special thanks to the Calaveras

Community Foundation for supporting Voices of Wisdom, free writing classes for seniors, and especially their funding the Voices anthologies for 2018 through 2020.



Thank you, Ironstone Vineyards, for generous support of donations of wine for our monthly events. Also thanks to Metate Wines. 
Thank you to California Humanities for their generous support of 2019 Voices of Wisdom Senior writing classes!  Visit calhum.org
Mission Statement of Manzanita Writers Press & Arts Emporium:

Manzanita Writers Press nurtures and sustains the literary and arts community of Calaveras County and the foothill region of the Mother Lode and Sierra.
PURPOSE
The Manzanita Writers Press offers a dynamic community organization for arts, education, literature, benefiting the rural culture of Calaveras County and local foothill region. It operates exclusively for charitable and educational purposes, including but not limited to:
Operating an online center for the arts;
Conducting and hosting educational, cultural, artistic, literary, historic, and community programs;
Engaging in all activities that will further, and are consistent with, the mission of the Corporation, including, but not limited to, lectures, workshops, events, exhibits, conferences, presentations to groups, panel discussions, education, publishing projects, and public relations.
        MWP Services:
Facilitate the Writers Unlimited critique group. Organize readings, events, and workshops. Network with writing communities across the state.
Publish local, regional, and other area writers, whether in launching a career, or nurturing a more experienced writer.
Assist selected project writers in procuring funding, editing and promotional services, and other needs of the publishing process.
Train/Mentor Volunteer Editors and staff members.
Sponsor and host Writing Workshops and Conferences in our region
Maintain a Writers Network with organizations across the country to assist our members
Conduct writing classes and provide educational lectures, workshops, and classes for the public
Present art activities, classes, events, and workshops in all art forms
 Board of Directors

Monika Rose . . . Director, Editor-in-Chief, President
Joy Roberts . . . Finance Director, Editor, Treasurer
Mary Sexton . . . Gallery Director, Vice-President
Patricia Grant . . . Secretary, Voices of Wisdom assistant editor
Linda Toren . . . Voices of Wisdom Director, Editor
Susan Barich . . . Grants Director
Starlin Patrick . . . Distribution Manager
Joyce Dedini Runnels . . . Graphic Designer, Book Designer
Editorial staff and assistants:
Michael Murray, copyeditor
Manzanita Writers Press is a 501(c)3  nonprofit literary publisher located in Angels Camp, Calaveras County, California. Our mission is to generate regional publishing projects that reflect our rural, foothill/Sierra environment, and to publish local and regional authors, but we are open to proposals that fit our sensibilities and those of our readers. We generally publish 5-7 titles per year (FEIN # 81-2622826).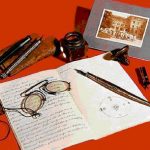 Contact us for more information about our authors and book titles and visit us on Amazon as well as our Bookstore online, and at the Small Press Distribution catalog online.
If you are an author interested in publishing your book, we advise reading about the submission process first. We assist writers in seeking publishing support for their projects, but we do not fundraise for particular authors. Potential authors are asked to pursue funding and sponsorships to help finance the basic costs of their publishing project, which are basically editing and layout, and assistance with the final publishing product and a small literary press promoting regionally, statewide, nationally through either Amazon or Ingram, or both, and Small Press Distribution,  and through social media.
We support authors with expertise and advice, and provide free support writing groups where local and regional writers meet to hone their work and assist each other.
MWP assists authors primarily with low-cost editing, layout & design, and title setup, with some marketing and promoting of authors in our region and beyond. We house books in our gallery bookstore and promote the books at events and community entities. We do not pay out royalties at this time but assist authors in becoming autonomous and independent in their publishing projects and sales of their books.
Authors have a great deal of autonomy and participate in most aspects of the publishing process including cover and book design input and decisions, as well as the editing process. Contact us with a query if you live in Calaveras, Tuolumne, Amador, Alpine, Mariposa, El Dorado, Sacramento, Placer, Stanislaus, and San Joaquin counties:  manzanitawp@gmail.com
Now Showing in the Online Gallery
Manzanita Arts Emporium is filled with the works of these fine artists . . .
Jan Alcalde, Murphys, Acrylics, photography, watercolors
Shay Baker, Sheep Ranch, Oil pastels, Acrylics
Sherri Bloomer, Arnold, Fine Jewelry, Silver metalwork, and more
Kevin Brady, Mokelumne Hill, Watercolor framed paintings, cards, prints
Bobbette Budworth, Arnold – Fused glass artist, with fine-crafted plates, pendants, suncatchers, and more
Ty Childress, Mountain Ranch – Photography – framed and matted prints- scenic, landscape, rural whimsy, regional and national sites, cards
Peter & Barb Conroy, Angels Camp – photography and art photorealism
Rory Erbeck, Vallecito – handcrafted, artistic, hardwood cutting boards, one-of-a-kind designs, food-ready
Victoria Fout, Angels Camp – mystical and magical acrylic paintings, multimedia
Angela Harmon, Arnold, Multi-media, acrylics, watercolor
Vickie Mannix, Angels Camp – handcrafted finely-knitted shawls, wraps, hats, and more from a variety of wools – alpaca, bamboo, camel, and more —  acrylics and acrylic/wool blends
Chrys Mollett, Murphys – Aeolian Harp  – Acrylics and oils – Piano and music lessons, ukuleles, guitars, violins, strings, music, CDs, art, and more
Twyla Olsen, Sonora – acrylics and mixed media, abstracts, florals, landscapes, and more
Patty Payne, Sheep Ranch – Equestrian, bovine, pigs, and wolves framed art – large canvas/acrylic, natural frames from Mother Lode wood, constructed by her husband Don Payne, prints, cards
Gary Rose, Mountain Ranch – California Hard-edge movement & Design, acrylic wall sculptures – dynamic, contemporary, large geometric abstracts – canvas and wood
Mary Sexton, Murphys – Acrylic, watercolor, oils – prints and framed pieces
Shelley Thorene, Angels Camp, Photography & art