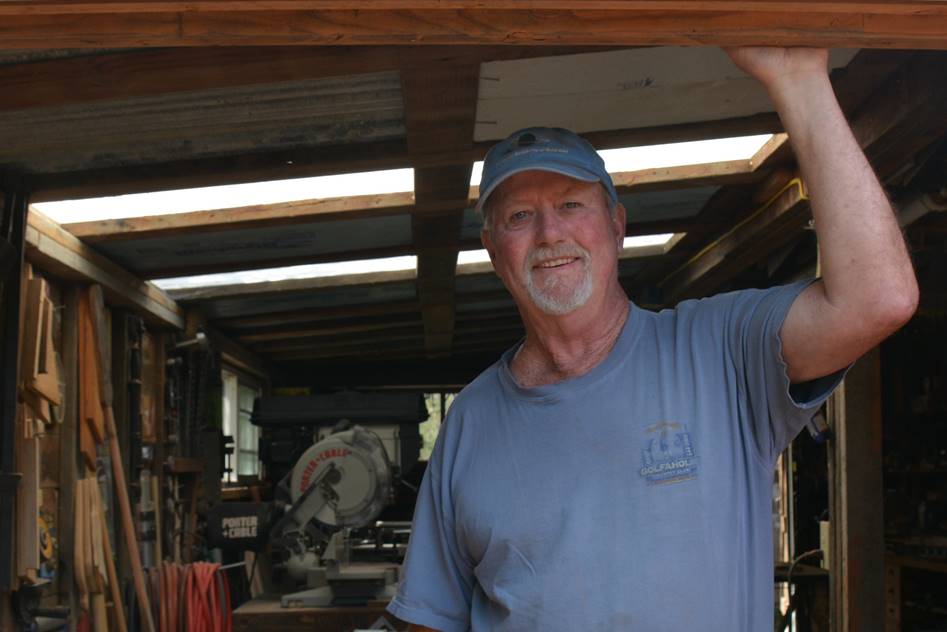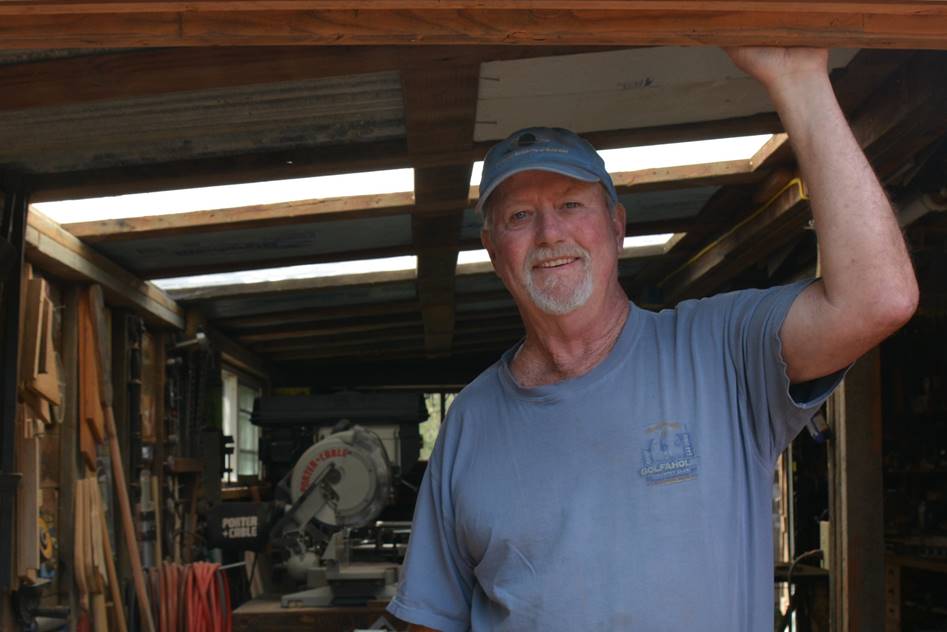 Rory Erbeck is a woodworker in Vallecito, CA,  and he has lived in our beautiful Mother Lode region for over 35 years. An avid golfer, he frequents our local Greenhorn Creek course in Angels Camp. Another fascinating fact about Rory is that he was involved in theatre many years ago, with Kenny Ortega, director and choreographer, in the Redwood City Civic Light Opera, and Menlo Players Guild in Menlo Park.
Rory creates beautiful wooden cutting boards and trivets with intricate one-of-a-kind designs, using a medley of exotic woods. These food-grade boards, which can be used as cheese trays for hors d'oeuvres, delectables, delicacies, and more, are food-ready. No one could bear cutting on these solid, laminated decorative boards, so it is advised that you get a cutting glass to cover the board and then carve away on that, with the beauty of the board beneath it.
Some of the woods he uses are purple heart or yellow heart, padeek, zebra wood, canary wood, alder, oak, black walnut, maple, lacewood, mahogany, and others. He has more than 30 years experience in woodworking. It takes well over 10 hours of labor to make one board with its native design, each one unique.
Come visit the gallery and see his array. Different sizes available. People love to collect these boards and display them on the wall as art, as they are so beautiful.
The average size of these beautiful hardwood cutting boards is about 12" X 16". Rory can be reached at rerbeck@comcast.net for any questions and arrangements. In the meantime, come into the gallery to see his display of gorgeous patterns.