Manzanita Writers Press is a literary publisher and nonprofit arts organization located at 325 Lewis Avenue in San Andreas, by appointment and scheduling in advance. 
We bring writers, readers and artists together through workshops, anthologies, book publishing, referrals and events in the Mother Lode region of California. Our location in the scenic, rural Sierra Nevada foothills of Calaveras County is inspirational to the many writers who reside here and in the surrounding rural counties.
Manzanita Writers Press has published at least 35 books, with several more in the works for 2021 and 2022 with launches planned in the late fall of 2021.
We have organized readings, workshops and events in the region, held writing contests, and promoted the literary and visual arts in Calaveras, Amador, and Tuolumne Counties.
Manzanita publishes works by regional and California writers and those with a connection to the Mother Lode and Sierra. MWP also prints Manzanita: Poetry and Prose of the Mother Lode and Sierra, a series of literary community anthologies that represent writers across the nation writing about this region. Our Voices of Wisdom series (3 volumes), anthologies Out of the Fire, Pieces Vignettes, and A Taste of Literary Elegance: Wine, Cheese and Chocolate, and our other publications, are available for purchase on our website and through Amazon.
We founded Manzanita Arts Emporium, the fine art gallery, bookstore & publishing office in October, 2015, not even a month after the Butte Fire ravaged our community Sept. 9- Oct. 1. We, along with our artist friends, wanted to create a place of beauty after all that devastation. As a publisher, we have been producing anthologies since 1984, and books since 2004. But we wanted to expand into art and music, providing a place of joy for our community.

Sadly, we were forced to close the arts center, gallery, bookstore, and retail shop June 29, 2020, due to the Corona virus. However, we remain online with artist work and books available in the gallery pages and in the online bookstore. We also publish books and meet via zoom and phone.

Special thanks to our major sponsor of the Manzanita Arts Emporium and Manzanita Writers Press over the last two years for their dedication to the arts in Angels Camp and Calaveras County:
Signal Service
Special thanks to the Calaveras Community Foundation for their support over the last three years, 2017-2019 with the Voices of Wisdom program, funding the publications and the first year of classes.
Gratitude to California Humanities for their 2019 grant support for Voices of Wisdom classes for 2019. https://calhum.org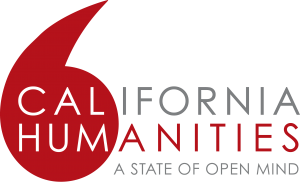 MWP Board of Directors 
Monika Rose . . . President, Founding Director, Editor-in-Chief
Joy Roberts . . .  Treasurer, Finance Manager, Editor
Mary Sexton. . . Vice-President, Online gallery director

Stephen Archer . . . Secretary, Program Director
Patty Grant . . . Budget Director
Linda Toren . . . Voices of Wisdom Director       
Joyce Dedini Runnels . . . Graphic Designer