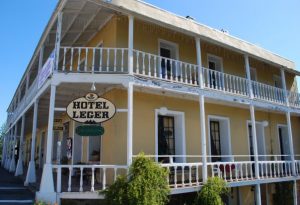 Stay tuned for information on the next Gold Rush Writers Conference. Unfortunately, we are not having the conference in 2023. 
Contact manzanitawp@gmail.com for information. In the meantime, check out last year's activities.
ARCHIVES
16th Annual Gold Rush Writers Conference  
October 7, 8, 9 – 2022
Plan on attending!
A Registration and workshop selection form for the Gold Rush Writers Conference in Mokelumne Hill will be available as of January 1, of 2022. Sign up early to reserve your space

 
Call 209-286-8012 or 209-728-6117 for more information – email is best!
manzanitawp@gmail.com or antoinette@antoinettemay.com 
Conference-goers attend Friday picnic supper Friday, October 7, then spend an evening spent with Tommy Orange
Saturday Workshops all day and then an evening dinner with Ace Antonio Hall, author speaker.
Featured author is Tommy Orange, novelist, author of Pulitzer-nominated book, There There.
Sunday morning workshops – then a brunch and Sands Hall speaking on memoir and writing, followed by an alumni panel of Gold Rush Writers Conference success stories, marketing, publishing experiences – Lisa Michelle, Stephen Archer, Linda Toren, Monika Rose, and more.
https://www.goldrushwriters.com  – registration through October 5,  2022.  Contact Monika  manzanitawp@gmail.com  and catch us on Facebook: @Manzanita Writers Press.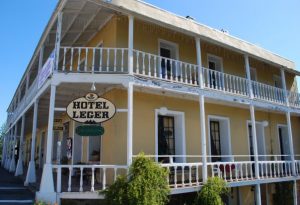 Hotel Leger – Photo by Kathy Boyd Fellure