Welcome to
Manzanita Writers Press!
Whether you are a writer, an avid reader, or are ready to publish your book, you've come to the right place. Manzanita Writers Press is a Publisher and a member of the Literary League of the nonprofit arts organization, the Calaveras County Arts Council. We bring writers, readers and artists together through workshops, anthologies, book publishing, referrals and events. We are a growing literary publisher in the Mother Lode region of California. Our location in the scenic, rural Sierra Nevada foothills of Calaveras County is inspirational to the many writers who reside here and in the surrounding rural counties.
Manzanita Writers Press has published 12 books, with several more planned for 2016. We have organized countless readings, workshop and events in the region and have held writing contests, and promoted the literary arts in Calaveras, Amador and Tuolumne Counties. Manzanita publishes works by regional writers and those with a connection to the Mother Lode. It also prints Manzanita: Poetry and Prose of the Mother Lode and Sierra, a series of literary publications. Our latest anthology, A Taste of Literary Elegance: Wine, Cheese and Chocolate, and our other publications are available for purchase on our website and through Amazon and Small Press Distribution in Berkeley, CA.
EVENTS!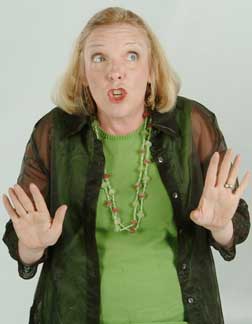 Storyteller, Cynthia Restivo
Saturday, Dec. 19 2:00 pm • FREE
Presented by professional storyteller and author, Cynthia Restivo for the entire family. Click on the picture of Cynthia above for details. Bring out the kidos for a holiday treat complete with Christmas cookies. Pick up a schedule of regular storytelling dates at MAE and your kids will thank you. Cynthia's amazing, energetic tales are engaging and mesmerizing, and inspire children to enjoy off-screen interaction.

Presented by Nitya Prema, LMFT &
Getty Ambau, Author of The Four Pillars For Your Health, Good Looks & Longevity
HOT OFF THE PRESS!
Manzanita is excited to announce the opening of our new Arts Emporium in downtown Angels Camp. It is located at 1211 South Main Street, kitty-corner from the Calaveras Visitors Bureau. We are offering our books and publishing services, fine art, jewelry, Folkmanis puppets and workshops. We are open for business and our GRAND OPENING will be on November 28, the night of the Angels Camp Christmas Parade and Open House.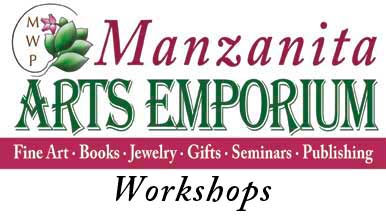 Scripted Or Not: Writing For Non-Fiction Film & TV
Saturday, December 12
Click here for workshop flyer
Reserve your spot for this workshop with a credit card now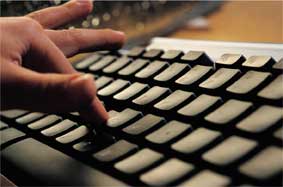 TECH TALK
Social Media Workshop Series
A 4-session series with Brett Bunge and Manzanita Writers Press. Mondays November 23, 30 and December 7 & 14. Sign up for the entire series or individual classes.
Click here for a workshop flyer

Reserve your spot for the social media workshop with a credit card now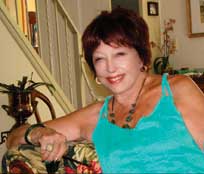 NOVEL HOT STARTS . . .
First 5 Pages
A morning writing workshop with local legend, Antoinette May. She'll fill you in on how to make the first 5 pages of your novel work. You are invited to bring 8 copies of the first 5 pages of something you're writing, or just come and listen to enhance the creative process.
Click here for a workshop flyer

Reserve your spot for Novel Hot Starts with a credit card now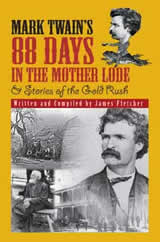 We are excited to announce the latest Manzanita releases:
Mark Twain's 88 Days
in the Mother Lode &
Stories of the Gold Rush
written and compiled
by James Fletcher.
Jim Fletcher has done an amazing job of putting together the details of Mark Twain's early life, career as journalist and the 88 days he spent in the Mother Lode, on Jackass Hill. This short
period would launch Twain's career with the writing of
"The Celebrated Jumping Frog of Calaveras County."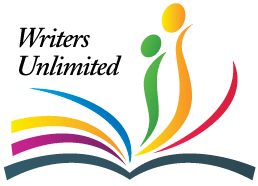 Writers Unlimited is a  gathering of authors who bring their work for peer feedback. The group was founded in 1984 by Monika Rose and has published five Manzanita volumes and an additional three Journal volumes. With the formation of Manzanita Writers Press in 2009, the Manzanita series and other books are now published by MWP, Manzanita Writers Press, a member of the Calaveras Arts Council Literary League.
Meeting Information
Evening Meeting Times:
When: Every 2nd and 4th Monday at 6:30 PM until 9:30 PM and every 3rd Monday morning at 10 am, except holidays (such as Christmas and Christmas Eve, Thanksgiving, Memorial Day, Labor Day, etc. that fall on a Monday).

Where: Manzanita Arts Emporium
1211 South Main Street
Angels Camp, CA 95223
Evening meetings: Snacks are brought and shared by the collective.  Bring your own bottled water or beverage, although cold water from an indoor fountain is available. You must email Monika ahead to let her know you are planning on coming as seating is limited.  Also, you should attend a couple of sessions before your work is approved for manuscript review. Longtime members receive priority for manuscript review. There is a manuscript and review protocol.  
Contact: Monika Rose, facilitator
mrosemanza@jps.net  
(209) 728-6171
MANZANITA ARTS EMPORIUM
1211, South Main Steet
PO Box 460
Angels Camp, CA 95222
Hours:
Wednesday through Monday, 10am - 5 pm
Closed on Tuesdays
Now Showing in the Gallery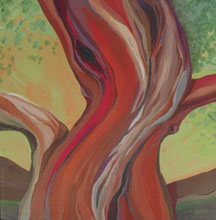 Manzanita Arts Emporium is filled with the works of these fine artists . . .
Gary Rose, Mountain Ranch
Cate Culver, Mountain Ranch
Janet & Andy Trinkle, Glencoe
Roberta Hughes, Sutter Creek
Patty Payne, Sheep Ranch
Giles Parish, Campbell
James Aarons, Mokelumne Hill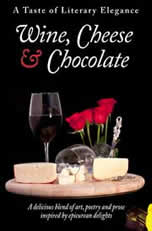 A Taste of Literary Elegance
Wine, Cheese & Chocolate
Wine, Cheese & Chocolate is an athology of poetry, prose, photography and art representing the works of over 90 writers and artisans from the Mother Lode region and beyond. Also included are signature recipes from five fine establishments in the Gold Country.
Wine, Cheese, and Chocolate is available online at manzapress.com and at these fine establishments in the Mother Lode:
Camps Restaurant, Murphys Hotel and Restaurant, Hotel Leger, Stevenot's winery, Ironstone Vineyards, Rosebud's Cafe in Jackson, Sustenance Books, Hein & Co Books and more, Treats, Cliff's Cafe, Black Oak Casino, Sender's Market and Hardware (Valley Springs and Mountain Ranch), Metzger's Farm and Vineyards, Nelson's Columbia Kitchen, Rising Sun Nursery, Calaveras County Arts Council, Froggy's Car Wash, Calaveras Visitors Center, Calaveras Mini Storage, The Mark Twain Trading Post in Angels Camp, and other outlets.