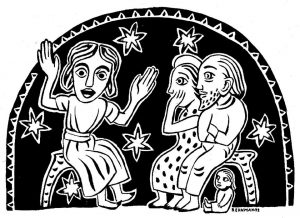 Mother Lode Storytellers Guild Presents:
Calaveras Story Swap at Manzanita Arts Emporium
Sunday afternoon, 4 – 6 pm
Address: 1211 S. Main St., Angels Camp, CA  – phone: 209-728-6171
You are invited to the Mother Lode Storytelling Guild's every-other-month story swap at the Manzanita Writers Press gallery, Manzanita Arts Emporium. Bring friends and family for a rollicking afternoon of telling stories that take off on their own threads. You can tell a story, or just listen and enjoy, if you like.
Our first Calaveras event in January was a success–and March found us growing and picking up steam in Angels Camp! Join us as we swap stories formally and informally in an open and fun atmosphere surrounded by original artwork by gifted painters and photographers.
Bring yourself and your friends of all ages for a fun afternoon. Both experienced and non-experienced tellers are welcome, and all are welcome to tell and/or to listen.
The Mother Lode Storytelling Guild meets in Angels Camp every other month, on the last Sunday of the month, from 4-6 pm. The event is is hosted by master storyteller Kathy.
We also meet monthly on the 3rd Saturday at Sonora Joes in downtown Sonora. Learn more at http://www.sierranevadastorytelling.org/ and stay up to date by clicking LIKE on our facebook page.