Supporters
Businesses
Camps Restaurant at Greenhorn Creek Resort, Angels Camp
Hotel Leger, Mokelumne Hill
Murphys Historic Hotel and Restaurant, Murphys
Rosebud's Cafe and The Celtic Knot, Jackson
Stevenot Winery, Murphy,
Mark Twain Medical Center, Dignity Health, Sn Andreas
Black Oak Casino, Tuolumne
Sender's Market, Mountain Ranch
Metzger Wines and produce, San Andreas
Nelson's Columbia Candy Kitchen, Columbia
Berta's Beautiful Beads
Linda Field Editing Services, Sacramento
Calaveras Mini Storage, San Andreas
Ironstone Vineyards, Murphys, CA
Anne McCrady Inspiritry
Hein & Company, Jackson
Click on the button below to make a tax-deductible donation online.
Thanks for your generosity!

Special Thanks
We so appreciate our generous ArtsHarvest Sponsors. These outstanding Arnold and Avery businesses bring refreshing reporting and wonderful coffee and food to the Highway 4 corridor for your information and pleasure. The Chron is a great place to advertise your business or event and Coop's is a convenient drive-through and walk-in coffee house conveniently located on Highway 4 in Avery.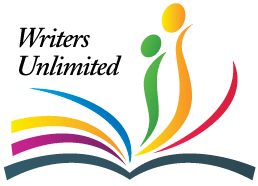 Writers Unlimited is a  gathering of authors who bring their work for peer feedback. The group was founded in 1984 by Monika Rose and has published five Manzanita volumes and an additional three Journal volumes. With the formation of Manzanita Writers Press in 2009, the Manzanita series and other books are now published by MWP, Manzanita Writers Press, a non-profit 501(C)(3) organization.
Meeting Information
Morning Meeting Times:
Every 1st and 3rd Monday morning at 10 am
Evening Meeting Times:
Every 2nd and 4th Monday
6:30 until 9:30 pm

Manzanita Arts Emporium
1211 South Main Street
Angels Camp, CA 95222

There will be no writers meetings on holidays such as Christmas and Christmas Eve, Thanksgiving, Memorial Day, Labor Day, etc.

Evening meetings: Snacks are brought and shared by the collective. Please email Monika ahead to let her know you are planning on coming as seating is limited.  Also, you should attend a couple of sessions before your work is approved for manuscript review. Longtime members receive priority for manuscript review. There is a manuscript and review protocol.  
Contact: Monika Rose, facilitator
mrosemanza@jps.net  
(209) 728-6171