Media
Listen for FREE to
Manzanita Voices Interviews
Kathy Boyd Fellure, John Clewett & Sarah Armstrong Gardener
Manzanita Voices with Linda Field
Linda Field, former book editor with Manzanita Writer Press, hosted a radio talk show called Manzanita Voices on Jackson, CA based radio station KVGC, 1320 AM. These 2011-12 audio files are from this series. Please enjoy listening courtesy of Linda and Manzanita Writers Press.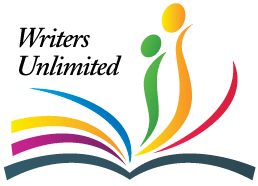 Writers Unlimited is a  gathering of authors who bring their work for peer feedback. The group was founded in 1984 by Monika Rose and has published five Manzanita volumes and an additional three Journal volumes. With the formation of Manzanita Writers Press in 2009, the Manzanita series and other books are now published by MWP, Manzanita Writers Press, a member of the Calaveras Arts Council Literary League.
Meeting Information
Morning Meeting Times:
Every 1st and 3rd Monday morning at 10 am
Evening Meeting Times:
Every 2nd and 4th Monday
6:30 until 9:30 pm

Manzanita Arts Emporium
1211 South Main Street
Angels Camp, CA 95223
Evening meetings: Snacks are brought and shared by the collective.  Bring your own bottled water or beverage, although cold water from an indoor fountain is available. You must email Monika ahead to let her know you are planning on coming as seating is limited.  Also, you should attend a couple of sessions before your work is approved for manuscript review. Longtime members receive priority for manuscript review. There is a manuscript and review protocol.  
Contact: Monika Rose, facilitator
mrosemanza@jps.net  
(209) 728-6171