Events
Manzanita Writers Press offers author support through book launch parties in various community gathering spots. Watch this page for our latest activities. The general public is invited to join us.
Call MAE at 209-768-6171 to register for workshops or register on line with the workshop link.



Film Techniques
For Writers
A Four-Session Course
Presented by Sally Kaplan
Backcountry Pictures Inc
Thursdays, 6-8 pm
February 16, 23 and March 2 and 9
Reserve your spot by February 1 with a $50 deposit toward the $200 total fee.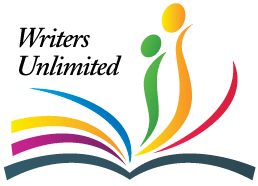 Writers Unlimited is a  gathering of authors who bring their work for peer feedback. The group was founded in 1984 by Monika Rose and has published five Manzanita volumes and an additional three Journal volumes. With the formation of Manzanita Writers Press in 2009, the Manzanita series and other books are now published by MWP, Manzanita Writers Press, a non-profit 501(C)(3) organization.
Meeting Information
Morning Meeting Times:
Every 1st and 3rd Monday morning at 10 am
Evening Meeting Times:
Every 2nd and 4th Monday
6:30 until 9:30 pm

Manzanita Arts Emporium
1211 South Main Street
Angels Camp, CA 95222

There will be no writers meetings on holidays such as Christmas and Christmas Eve, Thanksgiving, Memorial Day, Labor Day, etc.

Evening meetings: Snacks are brought and shared by the collective. Please email Monika ahead to let her know you are planning on coming as seating is limited.  Also, you should attend a couple of sessions before your work is approved for manuscript review. Longtime members receive priority for manuscript review. There is a manuscript and review protocol.  
Contact: Monika Rose, facilitator
mrosemanza@jps.net  
(209) 728-6171